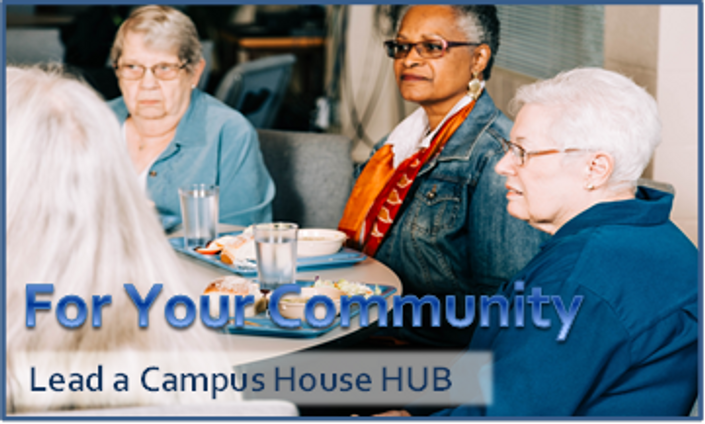 The Campus House HUB
Your Facility-Based Ministry HUB of Resources, Teachings, Sermons & Community
What are the benefits of leading a Campus HUB?

Lead a Campus HUB for local, weekly gatherings from anywhere in the world

No ministry or leadership experience is necessary to lead a Campus HUB


Host a Campus HUB at a Senior Center; Homeless Shelter; Youth Home or Assisted Living Facility

Establish a Campus HUB at any facility that has an internet connection

Connect with services on the Website from any device with an internet connection

Download the "iChurch 4 Life" App and "Chromecast" from your Android or iOS phone

Connect a laptop to their TV with an HDMI cable to display the online services

Or, download the "Sermon.net" App to a ROKU* or SmartTV and search The House of His Glory

Receive the weekly Sunday Bulletin Email with sermon info, prayer topic and much, much more!

Get weekly notifications about Teleconference Bible Study or the playback recording link

Campus HUB's have access to the "Life Support Groups" for Men, Women and Young Adults

Campus HUB's can join the online group for our Zion Prayer Warriors

Campus HUB's get access to resources, classes, courses, books and teaching media

Get notification of all internal and online events, webinars or seminars

Receive official recognition as a Campus HUB and connect with other HUB Leaders


Connect with local opportunities to serve your community as members of HoHG
(*) ROKU devices are provided as a House HUB ministry resource.
Your Instructor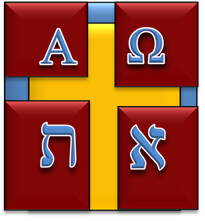 Find your "AHA!" moment with Awakening House Academy! We want you to have every resource available in your journey towards becoming the Kingdom building; devil-destroying, prosperous and powerful Church that Jesus intends for you to be!
Course Curriculum
Welcome to Your HUB!
Available in days
days after you enroll
Let's Get You Started!
Available in days
days after you enroll
Frequently Asked Questions
Is a HUB separate from the Church?
No! We are the Church! When you sign up to "start" a HUB you are considered a member of the congregation of The House of His Glory with all the benefits of being a part of our online community!
Are there membership dues?
No! Hosting a HUB is always free! However, like any other member of the congregation, you are free to sow a seed, give offerings or bring your tithe into The House of His Glory in any way or amount that the Lord impresses upon you to do so.
Do I have to host a HUB forever?
No! Of course not! You are under no obligation to The House of His Glory in any way. If at any time you move on to another congregation, or HoHG no longer suits your spiritual needs, just come back to this site and cancel your HUB registration.